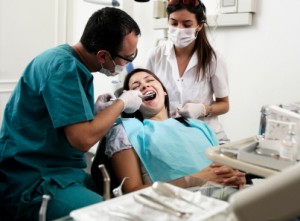 Dental coverage is an important component of most Group Insurance plans. Available services can be grouped into three different categories as follows:
Routine or Basic Coverage - Recall exams, scaling/polishing, diagnostic services, basic restorative services, periodontal and endodontic services, oral hygiene and fillings
Major Dental - Crowns, bridgework, dentures, inlays and on-lays
Orthodontics - Procedures and equipment coverage
Similar to healthcare coverage, the cost of a dental insurance plan or dental benefits can be managed in a number of ways. Some cost containment measures include the use of various co-insurance options, deductibles, coverage limits or recall periods.
Speaking with one of our licensed advisors is the best way to ensure that you select the right level of dental coverage.
To read more about our Dental Insurance Plan and How A Dental Insurance Plan Can Help You please click here.

Understanding How a Dental Insurance Plan Can Benefit Your Business and Employees
There's a wide range of reasons why a company decides to offer dental coverage as a benefit to their employees. The goal of any company dental insurance plan is to help keep a company's workforce healthy, keep employees happy and attract new people. A comprehensive dental plan will do a terrific job at achieving each of these goals.